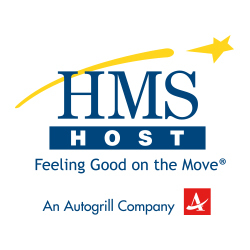 HMS Host
Baristas / Cashiers
Sorry, this job has expired.
Saint Louis, MO
Paid personal time, Paid vacation, Flexible schedule, Vision Insurance, Dental Insurance, Health Insurance
We are hiring Baristas/Cashiers to join our team and provide world class service to guests from all over the world. As a part of the HMSHost family, you will have the chance to be a part of this exciting opportunity. The Barista creates the Starbucks Experience for our customers by providing quality beverages and products, quick service and providing a fun and memorable experience for our guests.
We Offer Competitive Benefits Including:
Free Medical, Dental and Vision
Paid Vacation & PTO
Free Pension Plan
Free uniforms
Free Employee meal
Detailed training & opportunities for professional growth/advancement
Parking Reimbursement ($40.00 per month)
Diverse customers and co-workers
Clean, safe friendly work atmosphere
Duties:
Greet all guests with a smile while taking food and drink orders, answering any questions, calling guests by name and thanking them for their order
Provide and prepare quality beverages and food products consistently to all guests by adhering to recipe and presentation standards while also providing legendary service
Stay calm during periods of high volume to keep the store operating properly and set a positive example for the team
Operate a cash register and receive payment from guests, while following all Starbucks and HMSHost customer service and cash handling policies and procedures
Keep the store clean, stocked, organized and decorate customer display areas
Acts with integrity, honesty and knowledge to enhance the culture, values and mission of Starbucks and HMSHost while following operational policies and procedures, including those for safety and security
Equal Opportunity Employer (EOE) Minority/Female/Disabled/Veteran (M/F/D/V) Drug Free Workplace (DFW)
n721jewkmsp7
145528123