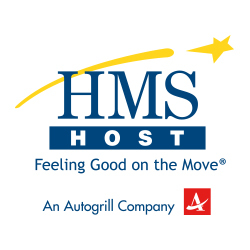 Cook
Sorry, this job has expired.
Louisville, KY
HMS Host at the Louisville International Airport is now hiring Cooks for Smashburger located at the Airport.

The Cook is responsible for preparing cooked foods, and must be able to perform all station functions of Fry, Flat Top Griddle, Pantry, and cooking eggs; communicating ticket times and potential problems to the manager on duty and servers as necessary; providing the highest quality of service to customers and associates at all times. This is a non-exempt position and typically reports to Store Manager, Assistant Store Manager, or General Manager, depending upon local requirements.

• Minimum of 1 year of closely related cooking experience. Work experience in high volume and casual dining restaurant environment preferred.
• Must have food preparation skills and knowledge of HACCP standards.
• Must have food knowledge pertaining to Soups, Sauté, Broiler, Fry, and Pantry.
• Follow recipes and/or product directions for preparing, seasoning, cooking, tasting, carving and serving food items which may include soups, meats, vegetables, desserts and other food and
beverage products.
• Taste products, follow menus, estimate food requirements, check production and keep records in order to accurately plan production requirements and requisition supplies and equipment as needed.
• Clean and sanitize work stations and equipment.
• Practice excellent food safety and sanitation practices and comply with HACCP standards.
• Operate a variety of kitchen equipment.
• Measures and mix ingredients. Wash, peel, cut and shred fruits and vegetables.
• Stock, date, rotate, and check temperature of product.
• Must have the ability to speak, read and comprehend instructions, short correspondence and policy documents, as well as converse comfortably with customers.
• Must have the ability to lift and/or move up to 40 pounds.
• Must have the ability to bend, twist, and stand to perform normal job functions.
• Frequently immerse hands in water and water diluted with chemical solutions.
• Frequently work with sharp knives, utensils, and hot plates.
• Frequently work in a hot environment.

• Must have weekend availability and flexibility of schedule.

Apply via e-mail with resume attached or online
Call for more information - See apply button for number.

We are an Equal Opportunity Employer.

8749